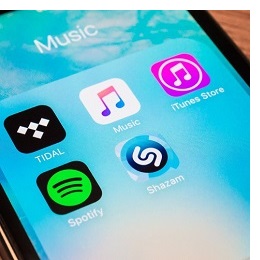 Music streaming services have changed the entertainment game not only for musicians but for the public relations and marketing departments that promote labels and artists. A song's popularity was once largely determined by deejays, producers and other professionals. Today, that individual power has been relinquished to technology companies and big data. Platforms like Spotify, SoundCloud, Apple Music, Tidal and more use algorithms that determine how often a song, artist or playlist is heard. One could argue that purely human choice now plays a less linear role in the success of an artist.
The advent of streaming environments does not mean that the music promoter's job is done. Steadfast and true marketing channels still play an important role in driving awareness artists, albums and tracks. Email, display advertising, search marketing and perhaps most importantly, social marketing are all used to increase audience reach, plays and ad revenue. The difference is that apps are where listeners spend most of their time so the question becomes how can music marketers get listeners back into these apps and to the right place in ways that increase conversion? One important answer is app deep linking.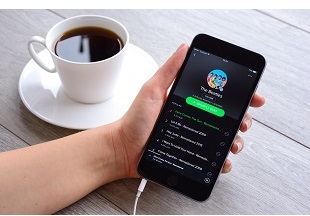 App deep linking refers to the marketing practice of promoting links that can open an app when installed or fallback to the same location on the website if it's not installed. This is important because the majority of music listening audiences have a streaming app installed. A typical URL without app deep linking capabilities will send your visitors to the music streaming website even if the app is installed and where most consumers abandon their listening journey.
App deep links for Spotify and other music streaming apps can be used in any marketing channel. Here are four innovative tactics that you should try right now.
URLgenius app deep linking enabled us to increase our Spotify playlist conversions by 50% on the same media spend and creative. After seeing how such a small adjustment led to clear results we've begun to leverage URLgenius links for additional music and social apps.
– Steve Mann, Label Manager – File Under: Music
1. Place app deep links for Spotify, Apple music or other streaming apps in your social ads. Place app deep links to streaming apps in Facebook, Instagram and other ads. A best practice is to test the app deep link outside of the ad first and then test it from the ad to see if you notice any difference in behavior. Some social networks block the launch of other apps and sometimes they don't. In addition, your deep linking provider may be able to troubleshoot the link and fix it for you should it open the app to the wrong place.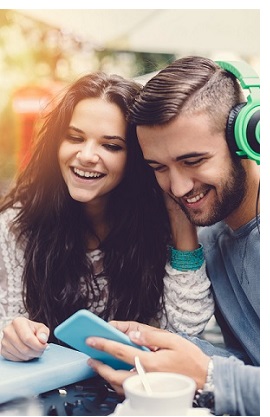 2. Try promoting deep links into different streaming apps and link types. Your deep linking platform should not only let you create links into different streaming services but also to different types of content. Depending on the campaign, you may want to promote an app deep link to the artist, album, track or even playlist. Test them all to see which will lead to the most plays, likes and follows.
3. Music app deep links can also be QR codes. While music app deep linking mostly refers to online marketing, it can be applied to offline marketing as well. Choose an app deep linking provider that lets you create QR codes for every deep link. From trade shows to billboards to printed materials, QR codes are a great way to open musc streaming apps to a specific artist or track.
4. Deep link into music apps from social profiles, websites and editorial copy. Consider your list of other marketing channels and place music deep links where you listeners are mostly likely to find your artist, track or playlist. If place music deep links on websites, artist reviews and email, your deep linking provider should also allow you to append UTM parameters like those for Google Analytics to pass attribution information.
Music professionals should select a deep linking platform that is designed for marketers and agencies and one that does not require any technical implementation. Such platforms let you immediately create and test app deep links to artists, tracks and playlists at no charge.
By avoiding mobile website logins and and using app deep links in every marketing channel, you can increase engagement and conversion while reaching a greater percentage of your potential listening audience.