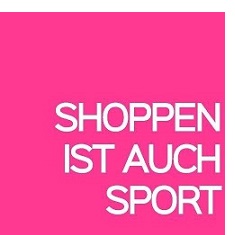 The world of affiliate marketing and bespoke shopping sites is still going strong. Amazon has one of the most popular affiliate programs in the world. So we sat down with the owner of an affiliate publisher site in Europe to learn more about affiliate marketing and today's online shopping environment.
Although our guest wanted to remain anonymous for competitive reasons, he also wanted to share with other affiliates his experience and some of his best advice for increasing conversion and Amazon commissions with Amazon app deep linking.
Thanks for participating in our Q&A series! How did you get started in the affiliate business?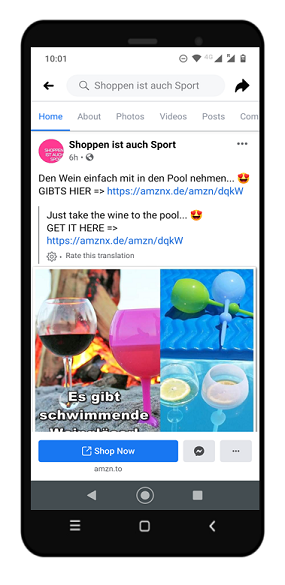 Thank you for the invitation! I am very happy to share my experience and perhaps offer some advice to your readers. I have been working in affiliate marketing or performance marketing since 2014 and have been supervising and managing many different departments and projects. From content creation to e-mail and newsletters to chatbots and sales, I have been able to help shape every part of an affiliate business.
I started my own affiliate project on a part-time basis on social media. I started building up some pages and later monetizing them with affiliate links. The main theme is funny gift ideas and gadgets. For anyone not familiar with the affiliate business model, we receive a commission from the shop when a product that we feature on the site is purchased. At Amazon, for example, we can earn 10% of the sales price and the customer does not have to pay that fee or pay more for the product. What is also great is that we also receive a commission on anything else in the shopping cart.
We are not a classic e-commerce site in that we don't sell our own products but we do help consumers discover products that we think are good. So our success is tied to curating unique products to feature on our site and trying to build a loyal list of customers. Maybe one day we will sell our own products!
How has the Covid-19 crisis affected your affiliate business?
It is interesting, in general I have not noticed much of a difference in my business which I am very happy about. I know across industries many are literally fighting for their existence as they try keep their business going. I have my fingers crossed for them that they succeed.
Covid-19 is greatly accelerating digitization. I think those of us with a home office were perceived as a bit spoiled. Now it is the new normal and it is a great opportunity to reduce costs without losing productivity. People have a greater understanding that a personal conversation on video at home is just fine and that goes for my business as well.
Where we live, instead of expensive holiday trips, people are staying home and doing beautification projects of their surroundings and that can help affiliates sell more. I think it's nice in some ways, people are learning that you do not always need that luxury holiday in the Maldives. The crisis is confining us and yet teaching us what is essential and lets us enjoy family more. The fact that people are not going outside as much and moving among society less often while spending more time online can actually help affiliates sell more. The publishers that have positioned themselves well online benefit enormously from this. Many citizens around the world are receiving government cheques and in some countries unemployment benefits are even higher than one's original salary. The idea is to get consumers to spend more to keep the economy going. It may seem a bit crazy but it seems to be working and I hope it continues.
How has affiliate marketing changed from five or ten years ago?
I think it is much more interesting to consider where we will be in five or ten years. The market is getting bigger and of course the competition remains fierce. If you do not change with the the times, it is a very difficult business. Apps are a good example and customers prefer them so if you are an Amazon affiliate and you are not getting your visitors back into the app you are at a big disadvantage and that's where URLgenius app deep linking plays a key role in the customer experience.
I do think affiliate marketing has become a lot easier for the consumer in many ways. Ten years ago it was a lot more difficult to order something not to mention navigating slow websites. Today you can order anything you need to live your life with just a few clicks on your smartphone.
The conversion on my Amazon affiliate links has more than tripled using URLgenius app deep linking. I cannot thank you enough for this great platform! – Amazon Affiliate
What marketing channels do you focus on today?
We are very focused on Facebook and Instagram because that is where consumers spend their time. It is imperative to build a following on those channels. I will try more social advertising soon to improve my reach and to acquire new customers. Also URLgenius has added a new great feature where you can add your Facebook pixel to your URLgenius link. That will give me some insights into what people click on when they visit the page. I'm excited to try it to see what we learn.
What was the problem you were having that lead you to find and use URLgenius?
Facebook, of course, wants their users to stay in the Facebook app. So that means when you share an Amazon link to your Facebook for Instagram feed or when you do Facebook ads for products on Amazon, the link will not open the Amazon app. Instead, the shopper remains in Facebook's embedded browser. To view the product details or to complete the transaction, the shopper needed to login to the Amazon website which is not a very good experience. Most people do not want to login to the website or do not even know their password because the app is always open. Most people that shop on Amazon have the app installed on their iOS or Android device. So the result was extremely low conversion.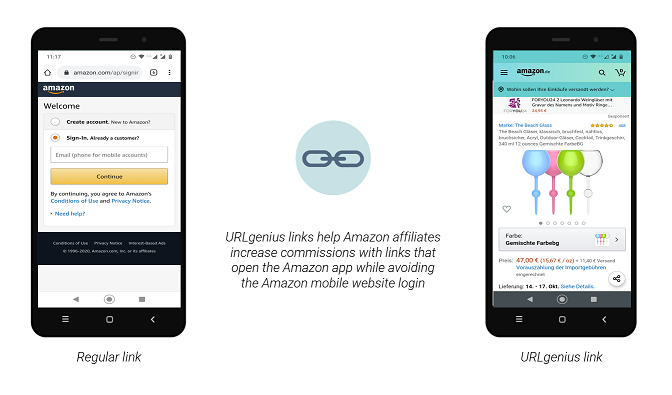 In addition, if the shopper was inspired by my site to purchase the product but instead of logging into the Amazon website and buying it, they jumped over to the Amazon app, found the product and bought it, I would not get the commission and I think that was happening a lot. So URLgenius solved for that as well.
Are you seeing an increase in conversion and affiliate commissions with URLgenius links?
My conversion has more than tripled with URLgenius links! I really have great praise for the platform – so thanks for creating it. One of the great things about URLgenius is that the shopper is routed to the app whether the device is iOS or Android and if the link is clicked by a desktop computer the user is directed to the website. So the device doesn't matter which device the shopper is using it's very clever. Most affiliate traffic, however, is mobile these days and most consumers prefer apps so by getting users back into the Amazon app, conversion increases immediately.
How did you measure the increase in conversion – did you do an A/B test with a regular Amazon affiliate link?
Yes, exactly. I simply used different links Amazon links for the test. And one of them is updated with URLgenius to create the deep link and the other way is used as is. It's very easy to see the difference in conversion and all you need to do is append your affiliate tags and id to the URLgenius link to get the commission.
Would you recommend URLgenius to other affiliates?
Absolutely! From my own own experience it simply works and I have a lot of experience with Amazon and promoting products in different marketing channels. Your customers will thank you for the improved experience and best of all you will also see the difference in your wallet by increasing commissions.
Amazon Prime Day and the holiday season is here! What will be the hot product categories given these unusual market conditions?
Good question! I think it will be all about the home, the garden and making things beautiful. Shoppers will be at home through the holidays and traveling less well into the new Year. Affiliates that promote the right mix of products will do very well.
Thanks again for your time! We wish you great success with your efforts!