In Q3 of 2019, Snapchat added 7 million people to the social network reaching 210 million daily active users. Although still far behind Instagram's 500 million, Snapchat is aggresively growing the platform by investing more in it's Augmented reality (AR) lens and filter strategy.

Boosting Awareness and Virality of Snapchat Lenses
There are now over 600,000 lenses available that have been created by the Snapchat community including official lens creators who can earn income from their popular AR designs. So once you come up with that cool Snapchat Lens what is the best way to promote it and get your audience to engage? App deep links for Snapchat Lenses are key to increasing awareness and amplifying your marketing and promotion efforts.
Deep linking platforms like URLgenius allow marketers and agencies to create deep links into Snapchat Lenses which can be used within other applications and marketing channels. Deep linking to your Snapchat Lens from email, websites, QR codes or other apps gets your audience back into the Snapchat app directly to your lens with one click. No need for your audience to open Snapchat first to scan the snapcode or to search for your brand's lens which they may have heard or read about.
Innovative AR Experiences and Lens Promotion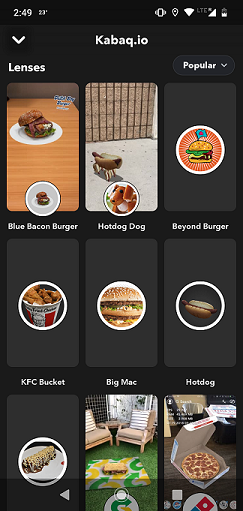 QReal (formerly Kabaq.io) is an AR industry leader that got its start creating lifelike AR models for famous restaurant and cuisine brands. Now they are applying that knowledge to a wide range of industries including fashion, luxury, automotive and many others. Snapchat Lenses are a strategic part of the company's AR strategy and deep linking to Snapchat Lenses is becoming a critical part of their consumer engagement campaigns.
QReal is deep linking to Snapchat Lenses from online ad units, NFC applications and other channels and applications. With deep links they can link directly to the Snapchat Lens from from just about any marketing channel or from within an AR experience at the point where the consumer can open the lens. AR developers are coming up with increasingly innovative experiences that encourage audiences to open lenses easily and immediately. AR innovation combined with app deep linking adds up to more traffic and increased brand engagement.
Another consideration for marketers is where to send users that don't have the Snapcat app installed or that click from a desktop device. In these cases, custom landing pages are presented to the consumer instead. So it's important that your Snapchat Lens deep links can route users to a custom landing page or the right destination depending on the type of device clicking the link.
Ultimately we want our lenses to go viral. URLgenius deep links to Snapchat Lenses give us more control and flexibilty when it comes to consumer experience and marketing the lens which helps accelerate and amplify engagement with the brand.
– Alper Guler, Head of Product Innovation at QReal
How to Create a Deep Link to a Snapchat Lense
Any marketer can create a deep link to a Snapchat Lens. First, you need to grab the link for the lens or obtain it from the lens creator. Go to the lens creator's profile on Snapchat Lens Studio where you can see all the lenses for that creator. Another to to just share the lens to a chat application like messenger or Whatsapp and you'll see the link. Here's an example of a Snapchat Lens link:
www.snapchat.com/unlock/?type=SNAPCODE&uuid=de7574c3e2fa4703ac844342c1b9bfed&metadata=01
To create the deep link just copy and paste the URL for the Snapchat Lens into a deep linking platform. You should also be able to test the deep link immediately at no cost and without any tech resources needed for implementation. Typically you can also customize the end of the URL to match the name of the lens or your campaign.
urlgeni.us/snapchat/kfc-snapchat-lens-2019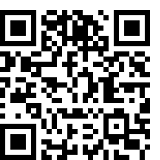 Note that if this example is clicked by a mobile device that does not have the Snapchat app installed or a desktop device, the link will click through to the "fallback" which by default is a Snapchat page containing the Snapcode. That fallback could be changed anytime to a custom landing page even while the link is in production. A QR code is also easily downloadable which could be used in print and other offline marketing marketing.
Augmented reality solutions are still nascent but growing by leaps and bounds. A Snapchat Lens deep linking strategy will open up more opportunites for awareness and engagement while making it easier to amplify and accelerate your efforts to make your AR experiences go viral.