One of the ways URLgenius helps mobile marketers is by enabling them to create targeted deep-links for any social media (or custom iOS / Android) app. This enables marketers, particularly those who are new to deep-linking, to get a feel for how deep-links improve the mobile consumer experience and engagement.
Today we're excited to release new management tools for advanced deep-link marketing:
My Deep-Links
First, we're launching My Links into public beta. My Links is a centralized dashboard – an intelligent list of deep-links you've created, along with performance stats for each. You'll find a summary of traffic as well as a quick overview of each link's app-open success metrics, for iOS and Android.

Deep-Link Editing
Secondly, we're introducing something new to deep-links: Real-time editing. As a marketer, there are times you need to change how a link is routing customers. (Imagine having a Facebook deep-link deployed into a production ad campaign, only to then find out the Facebook app has changed the path iOS and Android users use to view the content.) Editing deep-link routing keeps you in total control of your consumer experience and campaign performance.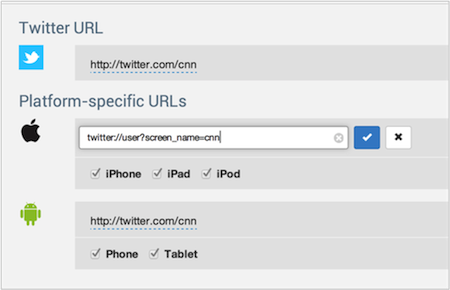 Both My Links and real-time editing of deep-links require a free URLgenius account to verify ownership which you can create at urlgeni.us/signup
Link Migration
Third, URLgenius now supports a simple way to migrate deep-links into your collection. When creating URLgenius deep-links without an account, we ask where you'd like us to email the link and instructions. This registers the deep-link to your email address. If you use that same address when creating your account, the links you created will be editable and tracked as part of your collection.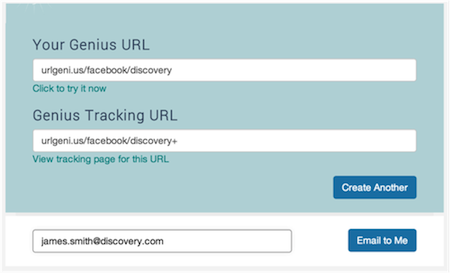 We hope you find these new management tools helpful when navigating the deep-link universe. As always, we welcome your feedback and suggestions.