Mobile App Deep Linking and The Marketing Objective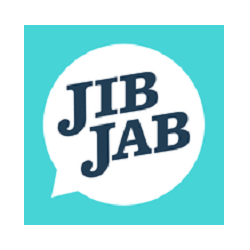 JibJab is famous for making funny things worth sharing. The innovative digital media company has been a pioneer in the creation and distribution of online entertainment since 1999. From political satires like the 2004 viral hit "This Land" to unique eCards and personalized Starring You!® videos.
JibJab has a mobile website and apps for iOS and Android. The marketing department's goal is to convert website users to app users. Like many companies with mobile apps, JibJab sees higher engagement with its app vs. website, especially as the apps have matured. This is a trend many companies are seeing as consumers are spend more time in their favorite mobile apps including entertainment apps like JibJab that enable users to create funny videos and content designed to be shared with friends and family.
App Deep Linking Challenges
The JibJab marketing team occasionally sends dedicated emails to customers and prospects to promote the JibJab mobile apps. Like many other companies, JibJab promoted its iOS and Android apps from its website via a dedicated landing page that included descriptions of its apps. The page encouraged users to download the JibJab app from iTunes and Google play.
The audience receiving the opt-in email likely already knows the JibJab brand and the purpose of the apps, therefore, the landing page is a step that could be removed. The underlying purpose of the landing page is to get consumers to the right app store depending on their device.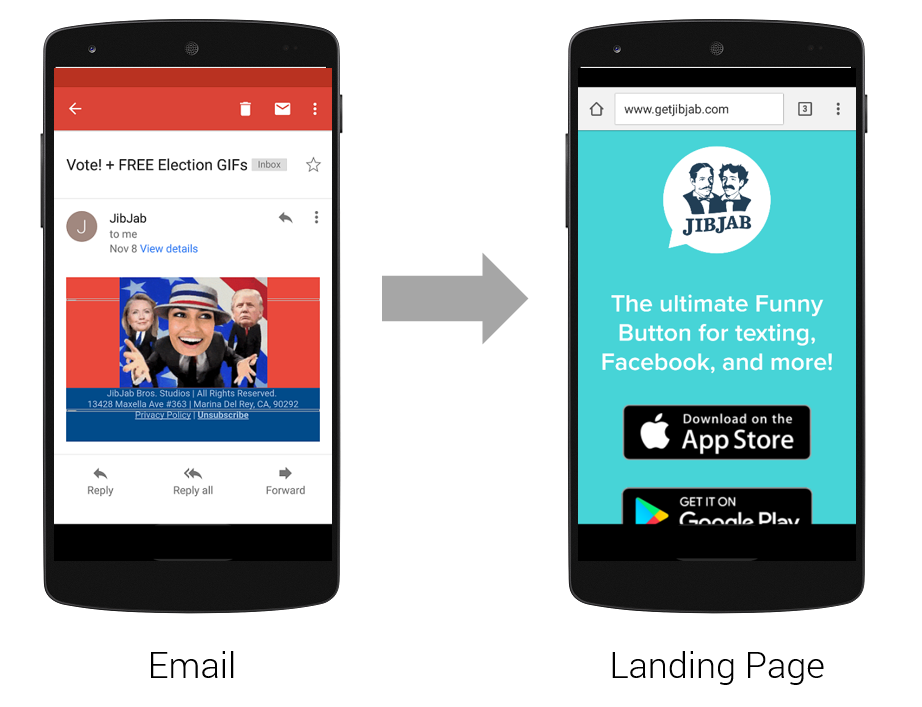 In the example above, link behind the email leads to the landing page promoting the JibJab mobile apps. The JibJab marketing manager believed that by leading the user directly to the JibJab app in iTunes and Google Play, conversion would significantly increase.
The challenge was to create a single intelligent link that could detect the user's device and then send the user to the appropriate app store. The marketing manager also wanted an easy way to understand visits to Google Play vs. iTunes and be able to append tracking parameters if needed.
The Solution: Intelligent Routing via Deep Linking App Store Links
The JibJab marketing team realized that app deep linking was the solution to the problem. Deep linking typically means linking to a web page beyond the homepage but it also means linking to a mobile app or to the app stores for iOS and Android.
Most deep linking solutions are designed for application developers. Platforms like URLgenius are designed for marketers and agencies. In minutes, a JibJab marketing manager created a single intelligent link was to route traffic to both app stores while clicking through on desktop to the landing page.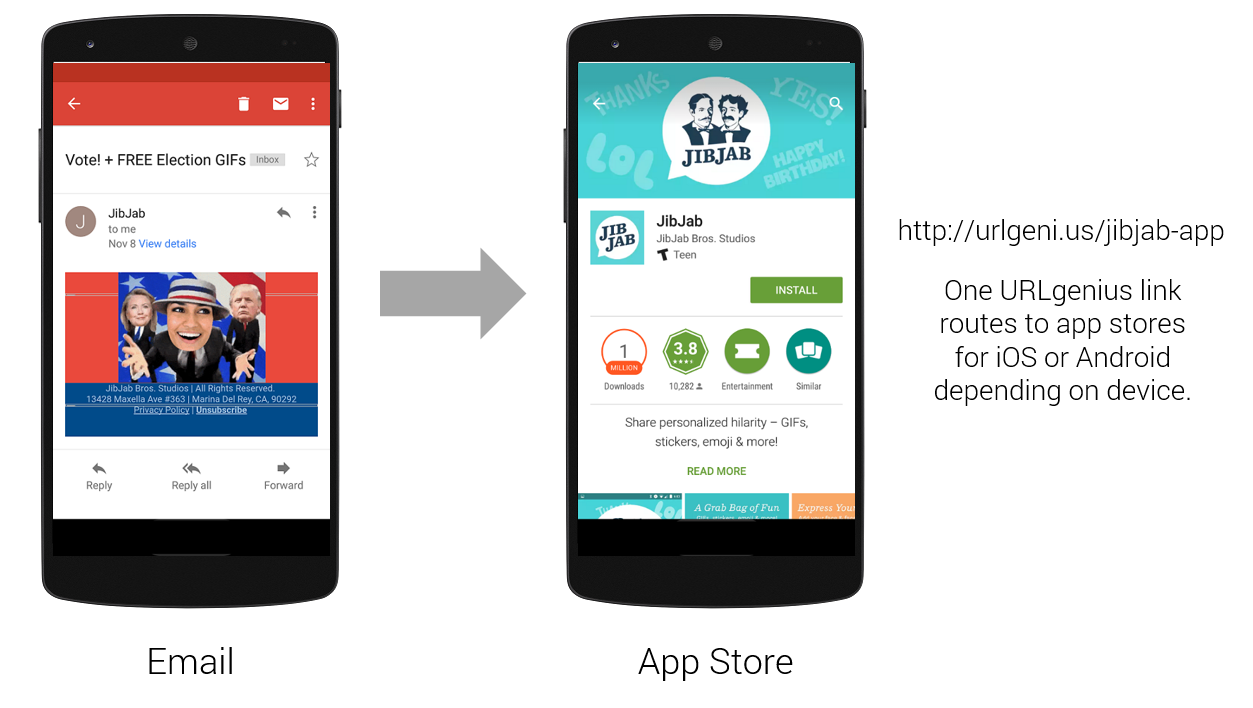 URLgenius was selected because it was easy-to-use, designed for marketing and didn't require any technical resources. URLgenius also supported all browser and device configurations across iOS and Android. The link could also be deployed immediately.
"URLgenius made it incredibly easy to create a single link that routes traffic to the iOS and Android app stores. I love how you can change the landing page destination any anytime on the fly without changing the campaign link."   –  Marketing Manager, JibJab
Deep Linking and Intelligent App Store Links Deliver Results for JibJab
After deploying the URLgenius app store link, the JibJab marketing team saw a dramatic increase in app visits and downloads. The marketing manager's instinct was right. Sending traffic directly to the app store entries and bypassing the mobile landing page increase conversion. URLgenius app store links are now an important part of JibJab's marketing operations. In addition, URLgenius reporting provides app-store visits across one simple dashboard while also allowing the appending of tracking parameters for web and marketing channel analytics.

Saving time and technical resources, platforms like URLgenius help marketers and agencies solve complex mobile app marketing challenges. To create your URLgenius app-store link visit urlgeni.us and click on the app store tab to create your link.
Deep linking platforms designed for marketers and agencies can also help you increase social app engagement. Update your social profile links for Facebook, Instagram, Snapchat, Twitter, Youtube, Pinterest, Linkedin, Messenger and Telegram. This will help increase social app engagement.
Login now to get started.