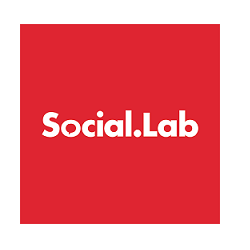 Social Lab is a global social media agency that helps clients move from traditional online advertising models to models that unlock the power of mobile and social consumer behavior. Acquired by Ogilvy / WPP in 2013, Social Lab creates innovative, consumer-centric campaign models that combine custom content with paid media and social strategies. Pure Oxygen Labs and Social Lab work together to help brands improve the mobile consumer journey in ways that increase conversion across campaigns, product portfolios and geographic markets.
The Mobile Challenge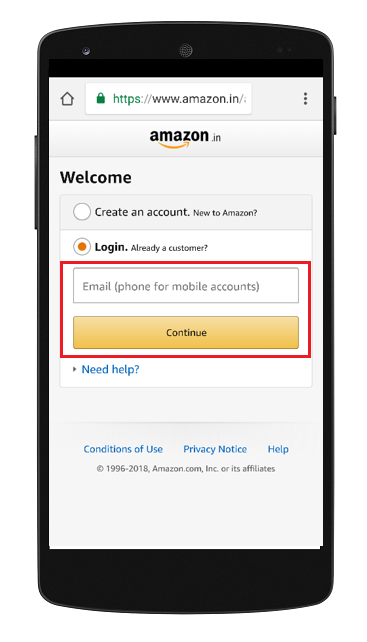 This case study explores how a global manufacturer of personal healthcare products selling direct to consumers dramatically increased conversion on Amazon by using the URLgenius deep linking platform.
The campaign was designed to reach consumers in India and moved prospects through the sales funnel to purchase through the Amazon marketplace.
Facebook advertising was implemented during the consumer journey at a point close to conversion.
The link behind the display ad lead the consumer to the Amazon India site where the visitor would land at a product level page that contained an image, product details, price and a "Buy Now" button.
Initial results showed a strong click-through rate but extremely low conversion.
The team at Social Lab realized the Amazon product link behind the Facebook ad could not detect or open the Amazon shopping app for Android or iOS. As a result, when shoppers clicked the "Buy Now" button they were brought to the Amazon mobile website.
Although shoppers could view and learn about the product, they were required to login to make the purchase. At this point, most shoppers were abandoning their purchase. Most Amazon shoppers in India, however, have installed the Amazon mobile app on their smartphone or tablet where login was typically persistent.
The Social Lab team had a theory. If they could update the Amazon product links in the campaign to detect and open the Amazon shopping app, conversion for the campaign would skyrocket.
Requirements: App Deep Linking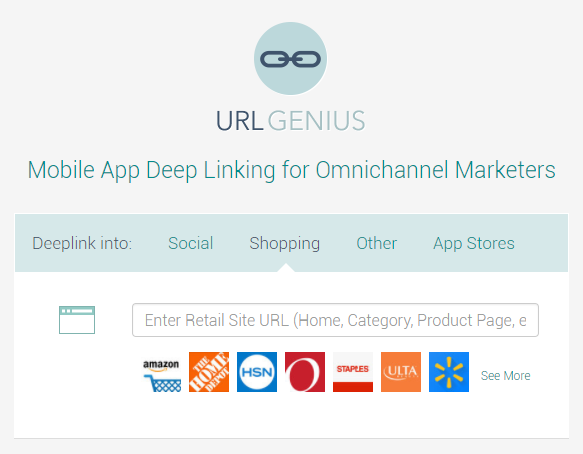 Upon further research into deep linking to mobile apps vs. websites, the Social Lab team discovered that mobile app deep linking was the solution. URLgenius met all of the team's requirements:
Global support for the Amazon shopping app on iOS and Android
Intelligent routing with support for iOS and Android from one campaign link
A user interface designed with marketers and agencies in mind
The ability to update, test, and implement Amazon deep links quickly and easily (no SDK)
Support for appending UTM analytics parameters as the team was using Amazon affiliate tracking to measure revenue and conversion lift
URLgenius Delivers Results
The Social Lab team implemented A/B testing with two ads using typical web URLs and two ads using URLgenius deep links. The URLgenius links immediately and dramatically increased campaign conversion.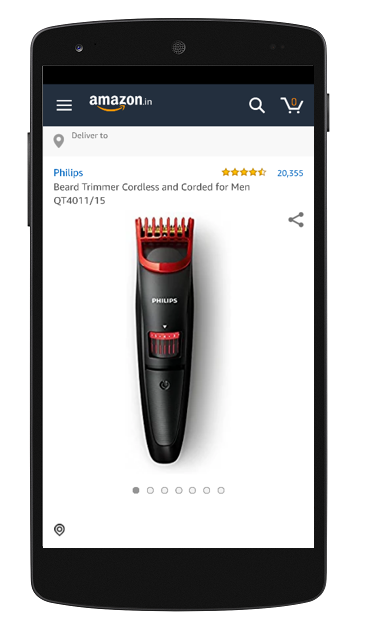 "The URLgenius platform far exceeded our expectations. URLgenius deep links immediately delivered between 250% and 450% increased conversion."
– Campaign Manager, Social Lab
URLgenius Key Capabilities
SaaS-based, global platform with support for Amazon and other shopping apps
A simple, easy-to-use interface designed for marketers, campaign managers and agencies
No SDK required and no technical implementation
Support for any UTM analytics parameters including the Amazon affiliate program
The ability to adjust routing to the mobile app vs. mobile website while links are in production.
"URLgenius is now a key part of our campaign strategy. Our campaign managers now have an easy-to-use tool that lets them create deep links for Amazon while allowing us to leverage our existing analytics. Now we're planning to implement URLgenius links in campaigns for Europe and the United States."
– Director of Strategy, Social Lab
See these "how-to" articles for more deep linking best practices:
Deep Linking to Instagram TV Videos
Introducing Instagram Story Camera Deep Links
How to Create a QR Codes that Deep Link to Your Mobile App
Deep Linking to the Amazon Shopping App
Facebook Deep Linking Step-by-Step: Track App Opens and Engagement Across Channels
YouTube Deep Linking to the Mobile App vs. Website
Snapchat Deep Linking Step-by-Step: Track App Opens and Engagement Across Channels 
Twitter Deep Linking Step-by-Step: Understand Mobile Moments Across iOS and Android
How to Deep Link to Facebook Messenger
Deep Linking to Telegram Usernames and Channels
App Deep Linking to New York Times Articles
Deep Linking to Spotify and Tracking App Opens
SoundCloud Deep Linking to Artists and Songs
Deep-Linking into Facebook "Pages" on Android… #ForTheLike
Top 10 iOS App Deep Linking Schemes for Mobile Social Marketers