The Objective
A large online retailer, offers tens of thousands of products online and through retail stores nationwide. Known for its charitable mission, the company donates profits to humanitarian causes focused on education, food, and water. Through its e-commerce site, life-saving necessities are delivered to families around the world.
Leading up to the 2016 holiday season, the online devision aimed to integrate voice-of-customer search phrases into its website to both increase revenue and improve the shopper experience.
Challenges and Roadblocks
Like most retailers, the company offered website site visitors advanced onsite search tools to help shoppers find products and gift ideas. The ecommerce team regularly reviews the phrases entered into the search tool to see which phrases convert into sales.
The team realized these onsite search queries represented voice-of-customer phrases and wanted to use these phrases to help like-minded shoppers find those same products without re-typing the same query. The team also wanted to display popular queries as clickable links on each category page. The team, however, did not have the in-house resources needed to develop a custom solution that could continuously mine insights from onsite searches.
Solution Requirements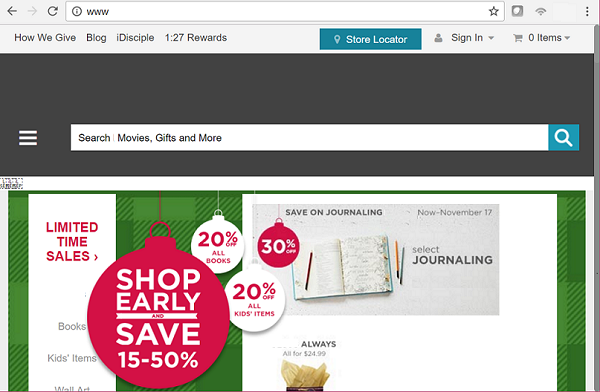 With the 2016 holiday shopping season approaching, the ecommerce team needed a solution that could be implemented quickly without disrupting revenue during the company's most important quarter. In addition, any automated solution for on-site search keywords needed to have brand-safe controls to ensure that phrases not aligned with the brand were not surfaced or applied to trending product links.
Solution: Trending Search Links by Pure Oxygen Labs
After consulting with Pure Oxygen Labs, it was clear that its Trending Search Link optimization technology was an ideal match for its requirements. Simply by adding a small snippet of Javascript code to the retailer's site, the team was able to add a series of relevant, trending product links to each category page. The links were automatically added to the page while providing curation control and the ability to change the list of links at any time. Benefits of Trending Search Links include:
Easy installation by adding a few lines of code to page templates
Asynchronous design avoids blocking page elements from loading
Curated phrases rendered as clickable links for shoppers and SEO
Algorithms optimize targeting and frequency based on engagement
Analytics integration provide clear visibility into shopper results
The Results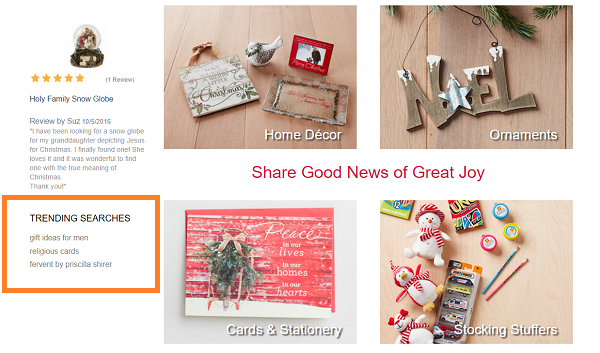 The results were immediate. In a matter of days, the Trending Search Links were embraced by shoppers, driving incremental sales revenue while accelerating purchase KPIs:
Conversion rate increased 300%
Average order value increased 68%
Bounce rate decreased 52%
Session duration increased 116%
SEO gains for 25% of phrases
"Adding Trending Search Links by Pure Oxygen Labs far exceeded our expectations. Not only is the average order value (AOV) for these links significantly outpacing the AOV for the site, the conversion rate from customers clicking these links is more than triple the site conversion rate in general."  – Ecommerce Manager