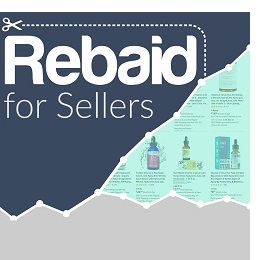 Brendon Fields, Founder of Rebaid.com reflects on what launch strategy is works best
The following is a guest post by our friends at Rebaid, the service that connects marketplace sellers and brand owners with shoppers looking to get great deals on exciting new products. Many Rebaid Sellers use URLgenius links to increase their product rankings and app engagement. The post covers some best practices on how to have a great launch as seller.
"Product Launches" has become a buzz term for e-commerce sellers. Narrowly defined, this term typically refers to sellers quickly generating a large volume of orders for their product. This triggers the ranking algorithms on Amazon, Walmart and other platforms to place your product listing in a prominent position amongst the search results.
In past years this was a simple, predictable process with successful results being achieved in as little as week. Numerous tools were created to give you a close approximation of the number of sales you would have to generate over a 7 to 10 day period to reach the coveted page 1 of search results. But as ranking algorithms have become ever more sophisticated, this short burst approach has mostly become obsolete.
Taking its place is a more gradual, measured launch strategy, with results being achieved in weeks rather than days. While those seeking quick gratification may be quickly discouraged, successful sellers have adapted to this new launch pattern which more closely resembles a new products adoption by shoppers.
So, let's put some numbers to this concept. Say you have allocated 300 units to give away or offer at a deep discount to generate your initial sales. In past years it would be typical to generate 30 sales a day for 10 days. Sellers who still follow this strategy today often see just a marginal improvement in their keyword rank, frequently not justified by the cost. On the other successful launches now seem to follow a gradual, ramp up style launch. For example, on week 1 of your launch you may only seek to generate 3 orders per day, by week 2 increase to 7 orders per day, week 3 generate 12 orders per day and so on.
This gradual ramp up patterns follows a far more natural process that would be expected from a product gaining popularity amongst shoppers. To reiterate, the algorithms that determine the position products are displayed on online marketplaces now seems to be tuned to detect and disregard clearly artificial surges in order volumes. For that reason, launches that augment growth in organic orders are the trick to a successful and sustainable product launch.
To conclude, as ranking algorithms become more sophisticated, it is more important than ever to mirror natural shopper activity when planning you product launch. Be patient and measure results on a weekly or monthly basis, rather than daily. Lastly it is important to view orders generated through a launch platform as a way to augment orders generated through organic searches and PPC placements. Remember the children's story of the tortoise and the hare (rabbit). Slow and steady wins the race!
Special offer for URLgenius Customers
Rebaid recommends using URLgenius app deep links in all their offers for Amazon, Ebay, Etsy and other marketplaces. URLgenius links improve the customer experience by opening the app directly to your offer and avoiding website logins. This will increase conversion and ultimately your product rankings. Create your first Rebaid campaign for FREE by signing up with this link.
About Rebaid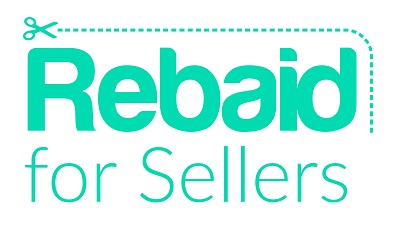 Rebaid.com is a launch platform for e-commerce sellers offering their products on Amazon, Walmart, eBay, Etsy and independent webstores. We facilitate the generation of full price sales through rebate promotions. In addition, we have a full suite of tools to help sellers generate the best possible results from their product launches and connect with shoppers who redeem their promotional offers.
Over 1,000 products are launched each month on Rebaid giving us unique insight into the what is working and what isn't. We see every imaginable launch strategy tested on our platform and the results these strategies generate. This gives us a high level of confidence in sharing the above strategy and we it helps you succeed on your next product launch.