Social is the Dominant Force Behind the Growth in Digital Spend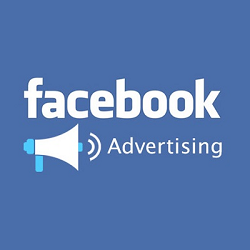 Mobile continues to transform the advertising industry. Consider some of the highlights from a new U.S. ad spending forecast for 2017 from Emarketer. Total digital spend continues to see strong growth at the expense of other marketing channels including television, print and radio. Advertisers and will increase digital spend from $83.00 billion in 2017 to $129.23 billion in 2021.
Mobile advertising is the driving force underneath those big numbers. Mobile will account for over 70% of digital in 2017 representing more than one-quarter of total media outlays. Mobile ad spending is even expected to surpass TV in 2019. Dig a little deeper and the big story is display advertising on social media:
Exceeding spend on paid search in 2016, display advertising is expected to remain the most popular digital ad format through 2021.
This growth is primarily due to the popularity of rich media formats which includes social ads on mobile devices including video.
Advertisers with maturing mobile apps need to consider the best destination for their mobile website advertising. Should clickers, who could be loyal app users be sent to the mobile website by default? Or should the mobile ad in the browser detect and open the the brand's mobile app when it's present on the consumer's smartphone or tablet?
Mobile App Deep Linking and Display Advertising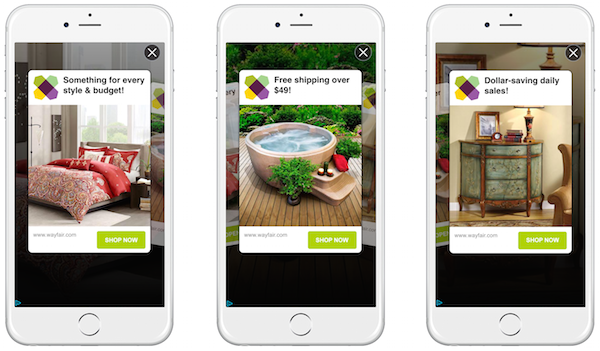 Mobile App Deep Linking and Display Advertising
The answer can have a dramatic impact on revenue because the browser-to-app experience is now a key part of the consumer journey. The technology that makes browser-to-app seamless is typically called mobile app deep linking. Marketers (or your agency) for display advertising needs deep linking capabilities to effectively optimize traffic to your mobile app and website.
Mobile App Deep Linking and Facebook Display Advertising
Why Deep Linking to Mobile Apps from Display Advertising is Important
If your mobile web display ads (not to be confused with in-app advertising) cannot check for your brand's app and take the user from the web browser to the right page or feature within your app, you are likely seeing high abandon rates among app users at the point of login for your mobile website. A frustrating browser-to-app user experience translates to lost engagement across mobile moments and ultimately lost revenue. This is especially true if your mobile app is converting higher than your website and if your app shoppers spend more than mobile website shoppers.
So why haven't retailers fixed their deep linking issues? Part of the reason is that marketing silos still exist in most organizations. Mobile apps are typically managed by a different team that has different KPIs while display advertising teams may not be tasked with driving app engagement or installs. Another reason is the technical resources required to implement and test most deep linking solutions which typically add yet another SDK to a company's long list of technical projects.
App Deep Linking and Social Network Display Advertising
How to get Started with Mobile App Deep Linking and Display Advertising
Solutions like URLgenius use a cloud-based approach to app deep linking. Such solutions can help you break down marketing silos one step at a time while helping you understand how app deep linking can improve the return on your mobile investments. Software development kits (SDKs) are not required and there is nothing to install. Marketers can test app linking to their brand app for iOS and\or Android from display campaigns immediately by replacing a single campaign link with a URLgenius link behind one banner.
Display advertising campaigns combined with URLgenius will help you compete more effectively with the Amazon shopping app and other competitors that have had the technical resources to solve for deep linking. URLgenius is the easiest way to improve the consumer journey while increasing app downloads, engagement and mobile revenue among app-focused customers. One of the first things you will learn is what percentage of users clicking on your mobile ad have your app installed.
Read these FAQs for more information on getting started. Test links for cloud-based app deep linking solutions can typically be setup within minutes.
Best practice: Update your social profiles and other links the same way including Instagram, Snapchat, Twitter, YouTube, Pinterest, Linkedin, Messenger, Telegram, Spotify, SoundCloud, the New York Times and even Amazon and other shopping apps.
Login now to get started.