The Need for Mobile Speed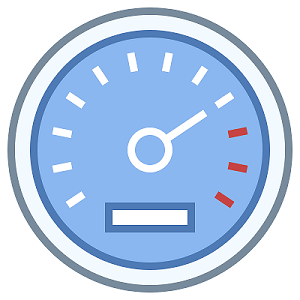 The shift to responsive design has come at the cost of mobile page speed. Did you know the average retailer page right now takes nearly 7 seconds to load on mobile devices? Studies also show after 2.5 seconds, mobile conversion goes down at a shocking rate of 35-50% per second. Solving for mobile speed could therefore mean a boost to mobile commerce by over 200%.
In addition, Google and Facebook are introducing page speed as a ranking factor in their search and social algorithms. In addition, Google has announced that it will implement a "mobile first index" which could mean a dramatic fall in organic rankings for companies with low mobile readiness scores. There has never been a better or more urgent time to address speed of your mobile web pages than right now.
Mobile Page Speed Audit Services
At Pure Oxygen Labs, we combine world-class mobile search consulting expertise with proprietary enterprise auditing technology to identify your biggest impact mobile speed opportunities. From short-term fixes, to long-term structural issues, we quickly pinpoint steps to take for measurable impact on your conversion and revenue. While each mobile speed audit is a highly custom deliverable, standard scope and components include:
Analysis of hundreds (or thousands) of mobile site pages and/or competitors
Speed metrics broken down by mobile strategy (responsive, adaptive, m-dot)
Analytics review to determine speed's impact on m-commerce conversion
Expert review of HTML, CSS, and Javascript for minification opportunities
Identification of common responsive design "hacks" causing code bloat
Adaptive ("dynamic serving") opportunities to minimize mobile payload
Prioritization of opportunities by effort and performance-boost
Readiness review for Google's Accelerated Mobile Pages initiative
Why Pure Oxygen Labs?
As a leader in the industry, the Pure Oxygen Labs team has the knowledge and unique technology to help you increase your page load times quickly. Brian Klais, founder and CEO of Pure Oxygen Labs, is a recognized expert in the industry and is often quoted in various publications such including Internet Retailer.
In addition to mobile page speed audit services, we have extensive experience in optimizing mobile search campaigns, mobile SEO and mobile app deep linking. In 2015, our award winning technology and services approach was recognized by the Mobile Marketing Association with an award for Best Mobile Search Campaign.
Speed past your competition.
Tell us about mobile page speed goals. From immediate audit guidance to on-going mobile page speed and SEO optimization for you or your agency team, we can tailor a technology and services package that is right for your business and your budget.