Voice Search Optimization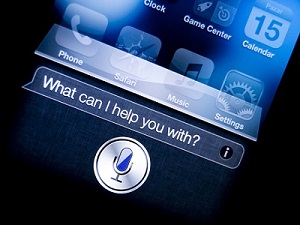 In the evolution of search marketing, 2017 may be seen as a turning point for voice search.  As voice and personal assistants have become more advanced delivering more accurate results, consumers are taking notice and learning how to use the devices. In one study by Google and Northstar research over half of teens and over 40% of adults use voice search on a daily basis. Companies on the forefront voice search optimization will have an edge over the competition.
Key Questions
Where should advertisers begin? Apple Siri, Microsoft Cortana, Amazon Alexa, Google Voice and Google Assistant are just some of the devices and solutions driving increases for voice search.
What are the differences in voice vs. typed search terms for your products and services? Voice-based search queries are typically very different than typed queries.
Is optimizing for short phrases still the right approach? Voice searches are typically much longer compared to typed searches on mobile and desktop.
How is consumer intent different for voice search vs. typed searches?  Optimization  strategies should leverage past searches, time location, product product type or service.
How is CTR and conversion different compared to mobile app, mobile web and desktop?  Trending changes in CTR for voice search is key to understanding if progress is being made.
Our Approach to Voice Search Optimization
Analysis of site pages and/or competitors for voice search capabilities
Analytics review to determine potential impact of voice search on mobile conversion
Expert review site architecture to prepare for voice search opportunities
Mobile page speed analysis to determine impact on voice search results
Recommended short and long term sites changes to optimize for voice search and personal assistants
Why Pure Oxygen Labs?
Brian Klais, founder and CEO of Pure Oxygen Labs, is a recognized expert in the industry and is often quoted in various publications such including Internet Retailer. As a leader in the industry for mobile first services, our team has the domain expertise and the proprietary technology to help you capitalize on today's voice search trends. We tailor our voice optimization services according to your business needs and your budget.
Let customers find your voice.
Tell us about voice search objectives. From immediate guidance to on-going voice search optimization for you marketing team or your agency, we can tailor a technology and services package that is right for your business and your budget.