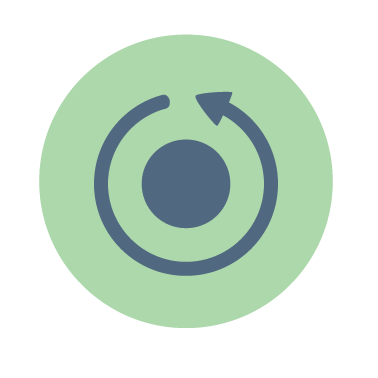 You've found the only tool that quickly identifies where you may be serving faulty redirects and 404 error pages to mobile users. Google has spoken and those errors could result in costly ranking downgrades! Enter your desktop URL to simultaneously check if your website or deep pages are configured correctly for Googlebot, iPhone, iPad, Android and Blackberry.
Try Mobile Redirect Viewer Now
Want to audit your entire site? Contact us for a complete site evaluation.
FAQs
What is Mobile Redirect Viewer?
The Mobile Redirect Viewer by Pure Oxygen Labs is a free tool to help check if your site pages are configured correctly for mobile browsers such as iPhone, iPad, Android and Blackberry. It's a new type of header checking tool designed to reveal how a site redirects traffic based on mobile user-agents.
Why do I need a tool for viewing redirects?
Google has spoken. Changes to the mobile search algorithm threaten to downgrade pages that serve faulty redirects or 404 errors to mobile users. Making sure your site complies with these rules not only provides peace of mind, but also ensures you've configured the fastest path to mobile conversion along and a smooth mobile customer experience.
What's the alternative to Mobile Redirect Viewer?
If a more scalable, scientific approach to mobile marketing doesn't float your virtual boat, you can continue doing tedious, manual surveys using each device to request URLs, watching URLs flicker around, and guess how the server responded. (But why bother when you have this free tool?)
Any other uses of the MRV tool?
A secondary benefit of Mobile Redirect Viewer is the ability to see how competitors' sites are optimized for the mobile experience and identify opportunities to capitalize on improved rankings.
How are redirects checked today?
Today, there is no easy way to check redirects apart from manually using each device which is hugely inefficient.
What exactly is being 'viewed'
Mobile Redirect Viewer automagically checks headers to help SEOs and webmasters know if they've setup their mobile redirects properly according to Google mobile SEO best practices. It reveals:
User-agent redirects served to smartphones, tablets, desktops
Whether redirect Vary tags contain the proper User Agent flag
The redirect location URL for determining content relevance
Any page caching used for managing load speed and bounce
Determining whether a page uses server- or browser-redirects
Why does my header need to be checked?
For a mobile website, it's important for the header to be checked so the page renders properly in the mobile browser, the customer has a good experience and ultimately, the path to conversion is not disrupted in any way. Large sites often redirect mobile visitors from desktop pages to mobile pages by matching user-agent strings (e.g., iPhone, Android). Detecting the exact settings are outside the scope of most header checkers – making it very difficult to know how mobile content is integrated. Yet these settings are critical to mobile marketing. Following Google's best-practices for mobile user-agent redirection may mean the difference between SERP visibility and being tagged a cloaker.
What other unique challenges do mobile sites present?
They also matter for PPC given Google's shift to Enhanced Campaigns. Viewing these settings efficiently requires tools with broader scope and scale. Sites that use these redirect techniques often target multiple user-agents. If each triggers a unique HTTP response, that's multiple headers to review for each URL.
How does Mobile Redirect Viewer work under the hood?
When a URL is submitted, the AJAX engine begins to query the URL simultaneously using the following set of representative iPhone, iPad, Android, Blackberry and Desktop user-agent browser strings (which we update over time):
Mozilla/5.0 (Macintosh; Intel Mac OS X 10.7; rv:18.0) Gecko/20100101 Firefox/18.0
iPhone (also what mobile Googlebot uses)
Mozilla/5.0 (iPhone; U; CPU iPhone OS 4_0 like Mac OS X; en-us) AppleWebKit/532.9 (KHTML, like Gecko) Version/4.0.5 Mobile/8A293 Safari/531.22.7
Mozilla/5.0 (iPad; U; CPU OS 4_3 like Mac OS X; da-dk) AppleWebKit/533.17.9 (KHTML, like Gecko) Version/5.0.2 Mobile/8F190 Safari/6533.18.5
Mozilla/5.0 (Linux; U; Android 2.0; en-us; Droid Build/ESD20) AppleWebKit/530.17 (KHTML, like Gecko) Version/4.0 Mobile Safari/530.17
BlackBerry9530/4.7.0.167 Profile/MIDP-2.0 Configuration/CLDC-1.1 VendorID/102 UP.Link/6.3.1.20.0
As the responses stream in, relevant mobile redirect data is filtered and displayed in dedicated tabs. Once the process is complete (as indicated by tab spinners), each tabs reveals the values received by the server for each user-agent. Simple.
How does Mobile Redirect Viewer support deep-link queries?
MRV lets you query deep links and quickly see how the server handles requests to those deep pages, and whether they are meeting Google's redirect guidelines or not. For example, retailers need to make sure iPhones, Androids, and Blackberry devices are redirected to the appropriate deep mobile product page.
Can I see it in action?
We thought you'd never ask! Check out this example result for Walmart.
Does URLgenius offer other tools?
See the Mobile Page Analyzer and Mobile Site Analyzer tools.
Where can I find a glossary on some of these terms?
See our Mobile SEO Glossary and Terms for more background.
How much do these tools cost?
Mobile Redirect Viewer is a free tool. If you want help with a custom analysis for a large enterprise site, call contact us and include the URL for the site in question.
Do you have a bookmarklet I can install for my browser?
Just drag the Mobile Redirect Viewer bookmarklet to your browser toolbar (Safari, Chrome, Firefox) and click to submit any URL.