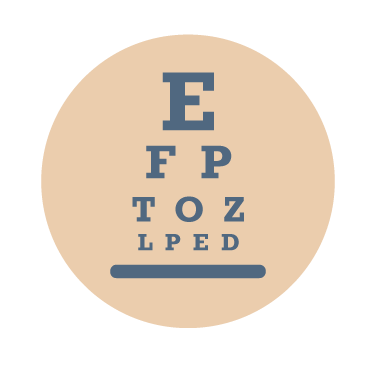 When you need to reduce bounce rates and improve mobile conversion on a large scale, the first step is identification. Mobile Site Analyzer audits 1-50 pages from your desktop site and identifies which succeed or fail to route iPhone, Android, and Windows Phone users to mobile-friendly pages. Methods detected include server redirects, Javascript redirects, and Responsive Design.
Submit your desktop URL and we'll email your results in just a few minutes! Want to learn more? Check out the FAQs.
FAQs
What is Mobile Site Analyzer?
Mobile Site Analyzer, aka MSA, is a free expert diagnostic tool that analyzes 1-50 pages of your site and emails you a detailed report specifying which pages are optimized for mobile devices and which are not.
What exactly does MSA analyze?
The tool takes into account all kinds of mobile signals and best practices including:
Is the desktop page redirecting to a relevant mobile-friendly page?
How is the page configured for iPhone, Android, and Windows Phones?
Are the pages using responsive design or dynamic serving techniques?
Is the page weight too heavy or load speed to slow?
What type of mobile redirect is being used?
Does the server use a 301/302 redirect?
Are desktop and mobile pages tagged with canonical and alternate tags?
Why do I need a tool for this?
Complying with Google's guidelines matters for mobile search rankings. And we think it's highly inefficient to manually investigate pages on mobile devices to see how those pages render on those devices. MSA removes that burden and quickly shows you which pages may not render the way you expect for mobile users.
How did you come up with the criteria and weighting for the report?
Google has recommended guidelines for developing optimized mobile sites that apply to dedicated mobile sites and responsive design sites. Complying with these requirements is becoming increasingly important for mobile search visibility. Mobile Site Analyzer is the only tool that lets you quickly analyze many pages simultaneously against these best practices.
MSA analyzes about 12 unique elements found in each page's HTML, CSS, JS, or server transcripts. Most of these elements are straightforward and are either present or absent (for example, @media queries in CSS, or conditional 301 server redirects). In these cases, MSA awards 1 bar when the tag is absent, and 3 bars when present. Some elements are more nuanced, like usage of the viewport meta tag. It's possibly to include the viewport tag in your HTML, and use it very badly (for example, by preventing pinching and zooming). In these cases, MSA looks for the presence of these tags, as well as whether their configuration is producing a positive user experience.
MSA analyzes each of these elements by requesting them in real-time first as an iPhone, Android, and then Windows Phone user agent. Using convenient device tabs, MSA shows how those important elements vary by device. Each is scored using a one, two, or three bar signal. And then we tally by device.
There is some sophistication to this algorithm. We take into account whether the page appears to be using Responsive Design solely, or in conjunction with a dedicated mobile site. If so, we average the scores for each element to give the page a grade for that device. If the site appears to be using only one or the other, Responsive or Mobile Redirects, MSA averages the elemental scores accordingly. If MSA determines the site is using neither Responsive or Mobile Redirects, well, then we send you to the principal's office.
How have others benefitted by using it?
As fellow mobile practitioners, we use the tool daily because it eliminates the need to manually enter multiple URLs and wait for pages to load on specific devices. MSA helps you anticipate mobile bounce rates and identify conversion issues before they happen.
How important is it that my site be optimized for mobile, really?
It's not – if your consumers aren't using mobile devices. But the stats show ⅔ of all mobile devices in US are now smartphones. They're used to search, to be social, to check email, and more. What do your mobile consumers experience when they click your mobile search ads or your deep organic search listings? Over ⅔ of Facebook and Twitter usage is driven by mobile users. What do your social media followers experience when they click shared links from their devices? 40% of emails today are opened via smartphones. What kind of landing page experience are your iPhone, Android and Windows Phone users getting when they click?
Meh. I'm not sold. What's novel or interesting about it?
Mobile Site Analyzer is the only tool of its kind that does simultaneous compliance analysis for dedicated mobile site, responsive design, and dynamic serving best practices, on a large scale.
Sounds complicated to use. How does it work?
It's easy. To check your site, just go to the MSA input page and submit a site map HTML page, a mobile campaign landing page, or a competitor URL. MSA inspects the links on the submitted page and emails you a free audit report. summarizing whether each URL serves "optimal" content for iPhone, Android, and Windows Phone users.
My site is more than 50 pages. What if I want to see more results?
MSA can handle as many URLs as you can muster, but we had to cap free analysis at 50 to keep the finance team happy. To see more results beyond 50 pages, contact us to inquire about a custom audit.
I don't understand your words. Where can I school myself on mobile terminology?
Check out our Glossary of Mobile Optimization Terminology and FAQ for more background.
Do I really need this tool?
Trust us, you do.
Fine. How much does it cost?
Mobile Site Analyzer is a free tool for 1-50 pages of your site. Free as in beer. If you want help with a custom audit for a large enterprise site, give our Strategic Services team a ring at 888.506-7265 out our contact form.
I have a feature request – where should I send it?
We welcome your feedback via @PureO2Labs or old skool by filling out our contact form.