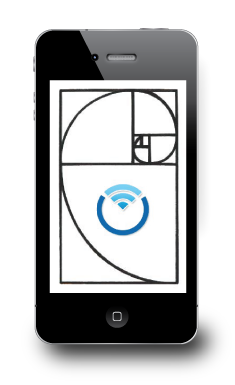 Today's post is brought to you at exactly 11:23 (CST) by the numbers 5-8-13. My fellow mathletes will recognize that as a sequence of Fibonacci numbers where each subsequent number equals the sum of the previous two and — strangely enough — also equals 1.6 times the previous number (1.618 is known as the Golden Ratio). Given my lifelong love of numbers, I thought it a fitting time and day to announce the availability of our free mobile optimization tools.
What? Free Mobile Optimization Tools? Hooray!
Bursting with SEO smarts from your friendly search experts, these are the very same diagnostic tools we built and use daily to make sure our clients' sites are mobile optimized. They can help transform your mobile path to conversion into a thing of beauty. We thought it high time to share them far and wide.
Say goodbye to manually entering multiple URLs and waiting for pages to load on specific devices. This is the only tool of its kind to do simultaneous compliance analysis for responsive design AND dedicated mobile site best practices at enterprise scale. Anticipate mobile SERP ranking issues or page conversion issues. See which pages are mobile-friendly and which are not. Get the details that matter across all three major OS browsers for up to 50 URLs. Also, prepare yourself for Google's impending changes to Enhanced Campaigns. Try it now or read the FAQ.
Fresh from The Lab, this one-off URL analyzer gives you mobile peace of mind before launching your Adwords, SMS, QR, Email, or Social Media campaigns. Check a single URL for single page analysis and get results immediately. Try it now.

Search marketers won't need to futz with Google Glass to see invisible mobile redirects (aka "switchboard tags"). The tools helps SEOs and webmasters know if they've set up their mobile redirects properly according to Google mobile SEO best practices. Try it now or read the FAQ.
Did I mention these are free to use? These diagnostic tools are actionable, easy to use, and best of all, will save all the money you would have spent on an expensive mobile SEO consultant.
What Does Math Have to do with Smarter Mobile SEO?
Everyone working in digital marketing and ecommerce today understands they need to take mobile seriously. Good mobile design does not equate to mobile findability and Google may ding you if you get these things wrong. When you're branching out from your desktop site to reach people on smartphones and tablets, it's important to to put some structure behind the madness that is mobile.
The best mobile experiences never make consumers feel like they're using some disconnected appendage of the brand. Instead, they feel naturally integrated – flowing with the desktop experience fluidly and without friction, regardless of the channel that led to that page.
You have to quickly get to the root of any mobile issues that could directly affect campaigns, traffic and path to conversion. These tools are a first step toward providing structure around your mobile strategy.
Getting the Basic Formula Right
Like any good strategy, you need to construct a solid foundation. There are many lessons learned during the early days of search automation that apply directly to mobile and social:
Is the desktop page redirecting to a mobile-friendly page?
How is the page configured for iPhone, Android or Blackberry?
Are your pages using responsive design?
Is the page weight too heavy?
What type of mobile redirect is being used?
Does the server use a 301/302 redirect?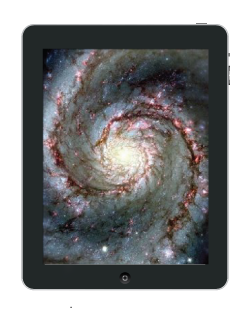 Go Beyond the Tools to Make Your Mobile Strategy Golden
Just as Fibonnaci numbers can be found in nature, properly structured mobile links can create a golden ratio of goodness for your integrated marketing strategy. Mobile analysis tools that codify and make freely available the insights you need to connect your customer experience are just the beginning. If you want to go deeper and discuss a more comprehensive audit of your mobile and social strategy, our digits are 888-506-7265.
In the meantime, we hope you find our free mobile diagnostic tools useful. If you have questions or feature requests, hit us up in the comments or @PureO2Labs.