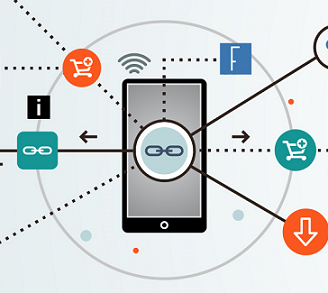 URLgenius by Pure Oxygen Labs is an easy-to-use web-based platform designed for marketers giving them control over routing traffic to a mobile app or a mobile website. This control gives omnichannel marketers a powerful new way to optimize campaigns as they bridge the divide between mobile websites and mobile apps for iOS and Android.
Until now, marketers ceded control to technical teams when routing visitors to mobile websites or mobile apps. URLgenius empowers marketing teams and campaign managers to control whether a link opens the app vs. web. Marketers can take into consideration audience, product category, promotion, frequency of app use, app maturity, or time of day. Read the URLgenius FAQs for more detailed information.
Setup a free account and try URLgenius in one of your marketing campaigns.
Product Features
Links can be used in any marketing channel including display, search, email, social or affiliate.
Pass information back to analytics dashboards including Omniture and Google Analytics or channel specific platforms such as Kenshoo for Search Marketing or Responsys for email marketing.
Avoid mobile web logins by setting links to open the app automatically when found on the device
Set fallback mobile web page when the app is not found on the device.
Set links to visit an app store when the app is not found (Apple Apps or Google Play).
Give users a choice between mobile web or mobile app.
Deferred deep linking: send users to a page deep within the app upon successful download
Contextual deep linking: deep link to any page in your app
URLgenius puts you in the driver's seat.
Whether it's deep linking to and from Facebook, Instagram or Pinterest or deep linking to your brand app or the favorite apps of your customers, we can help you be more nimble in your efforts to capture mobile consumer moments. We can typically get test links setup within minutes.