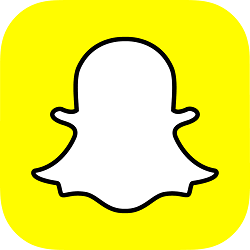 In just a few short years, Snapchat has quickly become a very important marketing channel for reaching younger demographics. eMarketer is predicting Snapchat's U.S. user base will jump this year by 27.2% to 58.6 million users surpassing Twitter at 56.8 million and Pinterest 54.6 million users. The platform attracts a coveted audience with 61 percent of users being 34 years old or younger.
Apart from views, measuring Snapchat return on investment is challenging because the social network does not have analytics similar to Facebook or Twitter. The company has, however, forged a series of partnerships that include Moat, Nielsen mobile Digital Ad Ratings and Google DoubleClick to bolster its advertising analytics. In addition, there are several dedicated Snapchat analytics solutions available that measure Snapchat engagement.
That said, what can a marketer do right now to increase Snapchat engagement and followers while tracking those efforts? Especially those marketers with little budget and even less in terms of technical resources. Follow these steps and URLgenius will give you some key insights that will help you track your path to Snapchat success.
Signup for URLgenius.
Snapchat now lets you create a link to your profile for use in other marketing channels. You can now update your Snapchat profile deep link with URLgenius and then you will have access to a range of insights including visitors, clicks and app open rates by platform and device. 

Login to your URLgenius account: http://app.urlgeni.us/signin.

You'll see a box on the homepage where you can type in your Snapchat profile link.
Type the link to your Snapchat profile in this format: http://www.snapchat.com/add/

username

Note that "

username

" is your Snapchat profile name.
The example below creates a deep link to the Macy's snapchat profile which is "macyssnaps"

Optional: Notice the bottom of this dialog is a pre-populated field that contains 4 random characters. You can customize the path for tracking purposes.  For example, you may want to change it to say 'fall-campaign" or "email-campaign"

Now click the "Compose" button.
Copy your URLgenius Snapchat deep link and use it in your other marketing channels. Here are some examples of how and where to promote it:

Place it behind the Snapchat logo on your website
Place it behind the Snapchat logo in your emails
Use in social media when possible. (Instagram, for example, blocks links to Snapchat)
Place the link behind banners for a mobile website display ad campaign
Use the link in a paid search campaign to target users who are searching for your Snapchat profile name.
Analytics tip: You can append your preferred web or channel UTM parameters to your URLgenius Snapchat link for tracking purposes (Google Analytics, Omniture, Kenshoo etc.)

Snapchat metrics via URLgenius:
Once you start promoting your Snapchat profile link you can login to URLgenius anytime to understand how much Snapchat re-engagement you're driving. The following chart is an example for daily visitors, clicks and app opens from your Snapchat profile link:
This chart below shows Snapchat app opens by platform. You can determine what percentage if your engagers have the Snapchat mobile app installed. App store opens indicates people who have shown interest in your Snapchat profile but have not installed the Snapchat app yet.And here's a view of clicks on your URLgenius Snapchat link by device and by state.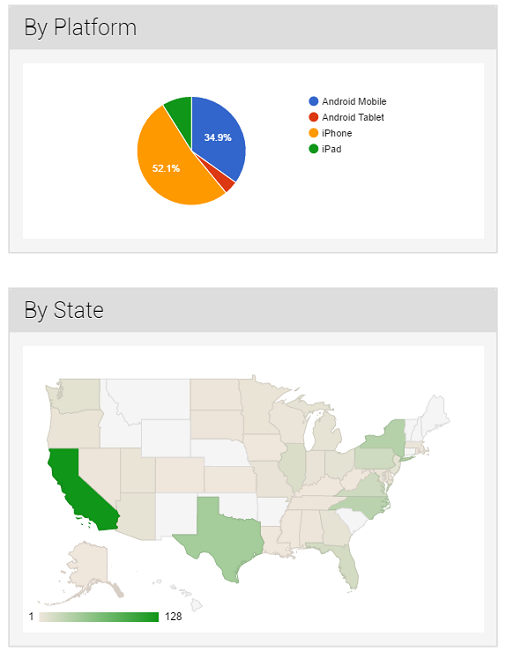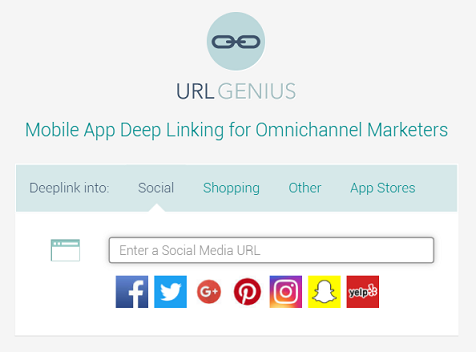 More Deep Linking Tips:
URLgenius supports deep linking to most social platforms. See these "how-to" articles for more information:
Facebook Deep Linking Step-by-Step: Track App Opens and Engagement Across Channels
Create Links That Can Detect the Instagram Mobile App for iOS and Android
Twitter Deep Linking Step-by-Step: Understand Mobile Moments Across iOS and Android
Top 10 iOS App Deep Linking Schemes for Mobile Social Marketers
Instagram Deep Linking: Create Links That Can Detect the Instagram Mobile App for iOS and Android
For more information about URLgenius see these these FAQs and use cases.
If you have any questions about mobile app deep linking to any type of app for iOS or Android or if you need support setting up a test contact us we are happy to help!