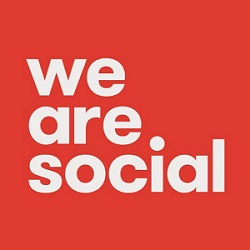 URLgenius is used by all types of companies around the world including marketing agencies large and small. We Are Social is a global agency with europe, asia and the United States.
Recently, the company did some testing with URLgenius and were so impressed with the platform, paid media manager, Alexandra Williams, participated in a blog post about her experience and why URLgenius is an important part of their strategy for paid social media campaigns.
This post originally appeared on the We Are Social blog for Germany. It has been translated and republished here for our english readers.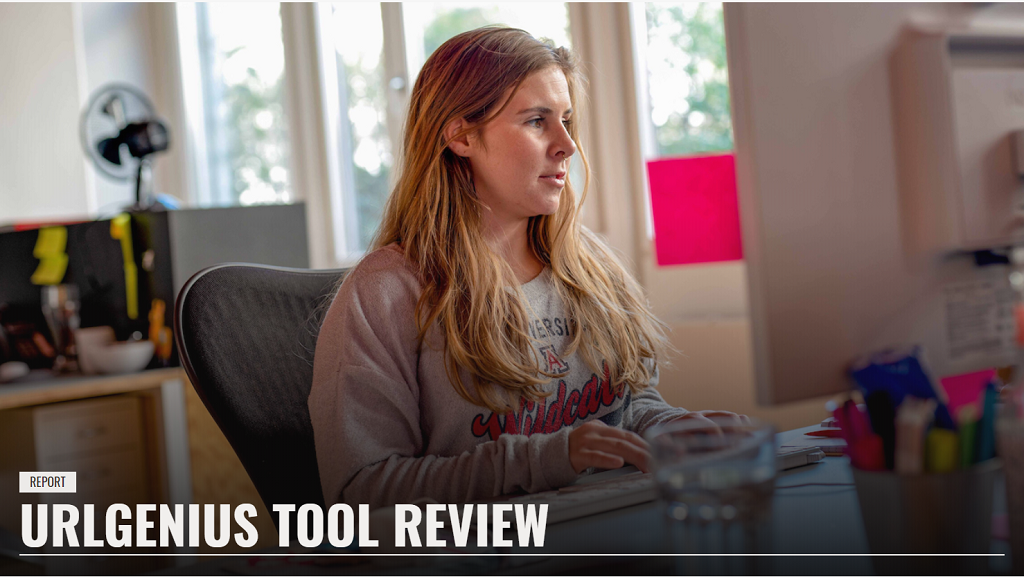 Q&A with Senior Paid Media Manager at We Are Social, Alexandra Williams
Smart social media marketing strategy includes choosing the right tools at the right time. Today we are having a chat with our senior paid media manager, Alexandra Williams. to introduce a new tool we are using called URLgenius.
This Q&A is an opportunity to get to know the 28-year-old and her work at We Are Social. She was born in Munich, moved to Tucson, Arizona at the age of ten, and only came back to her hometown three years ago.
When she's not having a chat with her Chihuahua Bennie at team meetings, Alex's Paid Media efforts bring results in high-performance campaigns. Let's begin….
Hello Alex, thanks for your time. As a start, tell us a bit about yourself and your work at We Are Social. How long have your worked here?
I am a Senior Paid Media Manager for the Munich and Berlin teams and I have been working at We Are Social for one and a half years now. Working here is a lot of fun! I have a great team around me and together with our customers, we manage many new and exciting paid campaigns on a daily basis.
What are your specific tasks as a Senior Paid Media Manager?
I'm responsible for the paid media activities of the customer channels. Here, through targeted advertising, I ensure that the campaigns and the creative content that we develop are also seen by as many people as possible. We create paid media strategies, define target groups with social insights and then test them on the platforms, make recommendations for content formats and much more. We are always part of the creative process and of course we are also included in the reporting.
Recently, the Paid Media team of We Are Social is working with URLgenius *. Can you briefly explain what URLgenius does?
The tool has a simple but very helpful feature: It ensures that users are redirected within an app when they click on a link. You do not leave the app to get to another page, as is usually the case. As an example: In a follower campaign on Instagram, we lead the user from a story via a link to the Instagram profile they should follow [without having to login]. This happens thanks to URLgenius, WITHOUT the user accessing an external browser. The tool helps to increase the Follower Growth, as there is less chance of losing the user during this process.
How does it help users to be directed to a profile from an Instagram story within the app?
You are not annoyed by browsers? (laughs) Everyone knows that, right? Since I see something interesting on Instagram, Twitter or Facebook, click on the link and will then be directed to an external browser [to login]. This happens to me very often and then I am very quickly gone!
What advantages does the tool offer from a paid media perspective?
We can make sure that the users have a Mobile Optimized Experience and thus increase – to stick with the example – our Follower Growth! I can work more specifically towards goals and make sure that campaigns are user-friendly.
How is the tool currently being used on We Are Social?
Our Paid Team uses the tool for all campaigns where we need deep links. Instagram Stories we link to Instagram profiles as well as IGTV. For other platforms, of course, these options are also available – we are just in the test phase.
Do you have any more ideas about what URLgenius could do for We Are Social?
Yes of course! For example, we could use deep links for follower campaigns on YouTube or for Facebook groups. In addition, we could also use it for Google My Business Place, which could be very successful for certain customers!
Thank you, Alex.
* A note for transparency: We Are Social was able to test URLgenius for two months free of charge. URLgenius offers all customers 5,000 free clicks to test across marketing campaigns including advertising, email, websites, landing pages or any channel.